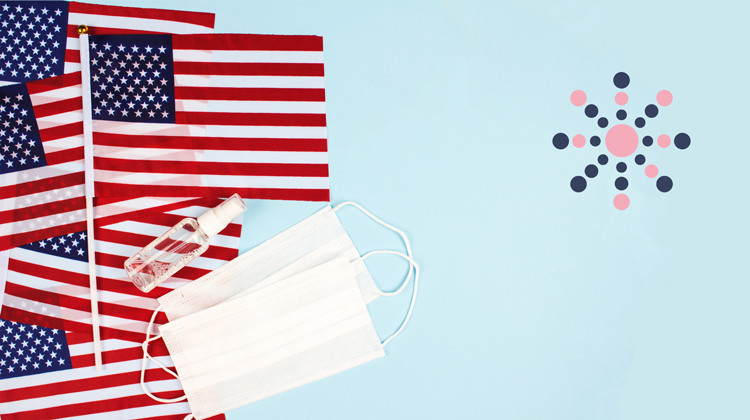 I am incredibly inspired by yesterday's presidential inauguration. I hold so much admiration for the organizers; they pulled it off beautifully. Wearing my event planner hat, I can only imagine what it was like to analyze, think and overthink through all the risks, the touchpoints, the guest list – who's included and who's not based on the restrictions imposed by the pandemic, the politics and the latest security attacks. Conceptualizing, planning, and bringing to life an event is a challenge in itself, but managing an event amid the conflicting variables was nothing short of an uphill, stormy climb.
The United States Capitol was elegantly decorated.
The flags installation used to include and represent Americans was ingenious and heart touching.
The audience was spread out with precision and balance.
The performers were perfectly selected and looked stunning.
The women looked so elegant, the coats, their matching shoes, everyone looked so gorgeous and happy.
It was 'the calm after the storm'. The event marked such a difference from the day before and the last four years.
It was an inspiration for all ages, races and genders. It delivered a message of healing and unity. I think the world needed to see an event as such. A new tone. A new day. I know, I did.
And, Lady Gaga… she's art impersonated. Her gown, her GOLD mic. I want my own, lol.
JLO, WOW! Just after I thought she had reached her peak at last year's super bowl, she now surprises us with her appearance at the White House.
Vice President Kamala Harris flawless and elegant. In her moment.
President Joe Biden, a legacy of resiliency, strength, and perseverance –  dreams do come true when we work with consistency and determination.
The young poet, Amanda Gorman, woke up to 2.5M Instagram followers and counting. The courage in her words carried the most significant source of inspiration and hope for the future.
Politics, world and health issues aside, the event gave us a glimpse of what the short term future of large scale events looks like, and with so many ladies in leadership, the designers seem inspired to set new trends. The monochrome outfits and their accessories reminded me of an elevated and revamped 1960/70's style. There is no doubt that we're starting to get a view of what the 20's decade has in store. While our neighbour country's politics and governance get sorted out, let's enjoy the new breath of fresh air.